I've never owned a red dress before but I have a feeling that it won't end here. I don't know why I assumed that red wasn't a good color for me but I'm liking it a lot!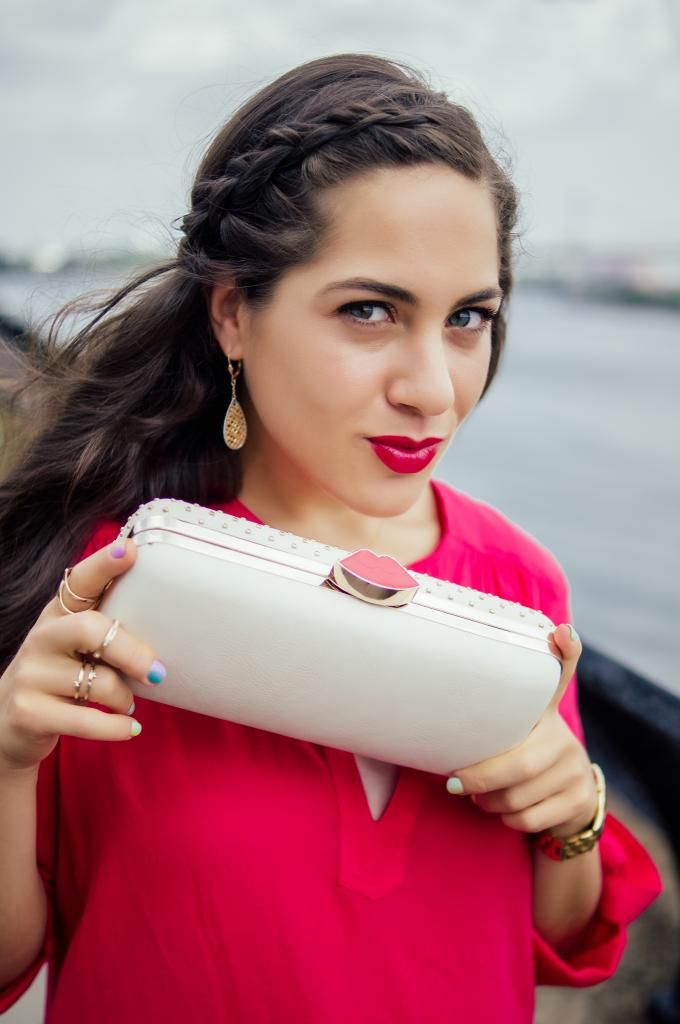 Apparently I suck at giving kisses for the camera; Brittanny said I look like I'm constipated which I'm pretty sure wasn't the look I was going for. 🙂 But we finally got one because duh I need a kissy pic to go with my kissy clutch! I stumbled across Galian New York on instagram and was excited to come across a handbag company that has a luxury look but at affordable prices. I'm seriously crushing on this one and I'll be featuring this turquoise beauty really soon! The studded detailing, fun tube shape, and lip closure make this clutch unique and playful. And I always love a little playfulness in my looks!

My Monogram Necklace is a great monogram jewelry shop, also at affordable price points. I officially have my blog name in a monogrammed necklace. How fun?? 🙂 I love the gold bar and delicate look of this necklace and also crushing on this monogram necklace in rose gold.