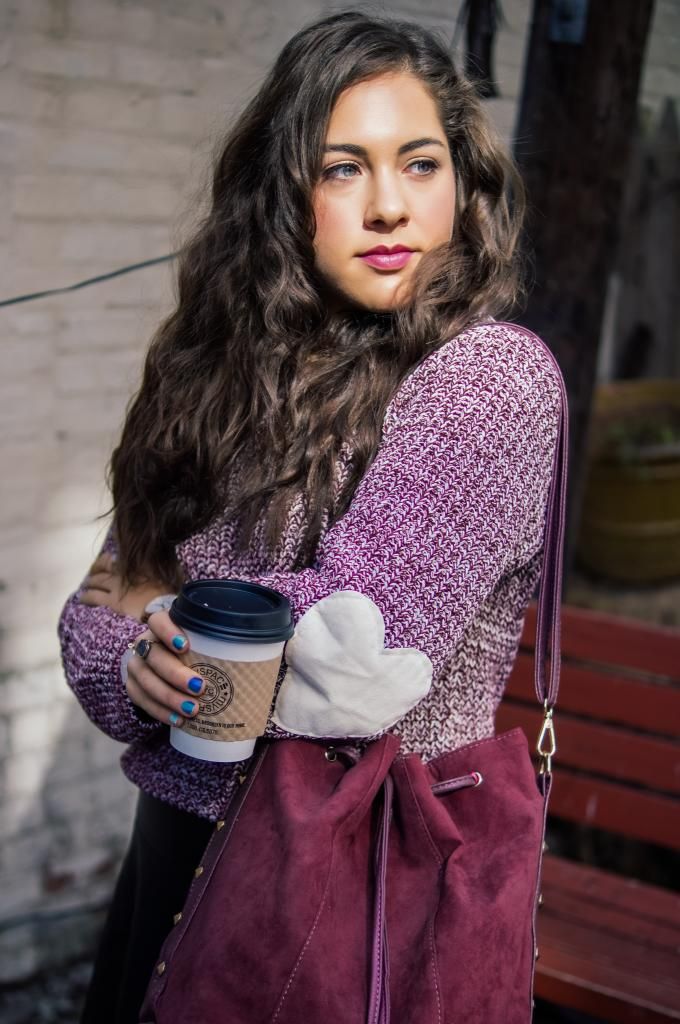 NYC winters get pretty freakin' cold; I'm still slightly traumatized by last year's polar vortex and non-stop snow! When you're out and about in the city on one of those freezing days, the best way to warm up is with good coffee in a cozy coffee shop. After reading Boohoo's fun city guide, I was inspired to come up with a city guide of my own so I've rounded up some of my favorite spots to get coffee and warm up in NYC and Brooklyn. Let me know if you've tried any of these places and your thoughts on my top 9 coffee spots in New York City!
Of course I'm wearing a pair of flats to get around the city; My Boohoo metallic flats (only $20-$30!) are perfect as they're comfortable enough to get around in but are also chic with the metallic color and pointed toe. And before we continue, can we just discuss this cozy heart elbow patch sweater? How adorable?? Ok, I'm done, let's carry on. Ha ha!
My list is in no particular order so let's start with the coffee shop where these photos took place. 🙂
1. Central Cafe in Bushwick is a great spot to get coffee. When it's not freezing, they have an adorable garden outside where you can sit and relax. When it is cold, you can warm up indoors with their comfy chairs, free wifi, and even books along with great coffee.
2. The Roost in East Village is a coffee shop up front and a bar in the back; you definitely get the best of both worlds here! The coffee tastes amazing, the bathrooms are clean, lots of space to sit, free wifi, cool decor, and a hidden sliding door that leads to a nice size bar in the back. Ohhh, and in-house (coffee) refills are only a $1!
3.Pushcart Coffee in Chelsea has great tasting coffee with a couple of big tables where you can use their free wifi and unwind. Also, nutella hot chocolate… need I say more?! 😉
4. Culture Espresso in Midtown serves really strong espresso if that's your thing (I love their lattes) and has friendly staff and great pastries. The line can be long as the space is often crowded given the location but it's quieter on weekends.
5. Hungry Ghost in Fort Greene (and another one in Prospect Heights) has really yummy coffee and pastries, cool decor, and friendly staff. There's no wifi here last I checked, but it's a nice, bright, and clean space with great coffee.

6. Joe Coffee has a ton of locations throughout NYC, but I like the one on the Upper East Side (also love their Chelsea location) as it's more spacious than the other ones, with good music, lighting, clean, and overall great atmosphere. Only downside is no wifi here.
7. Brooklyn Roasting Company in DUMBO has good, strong coffee, lots of seating, free wifi, and is just a really cool place!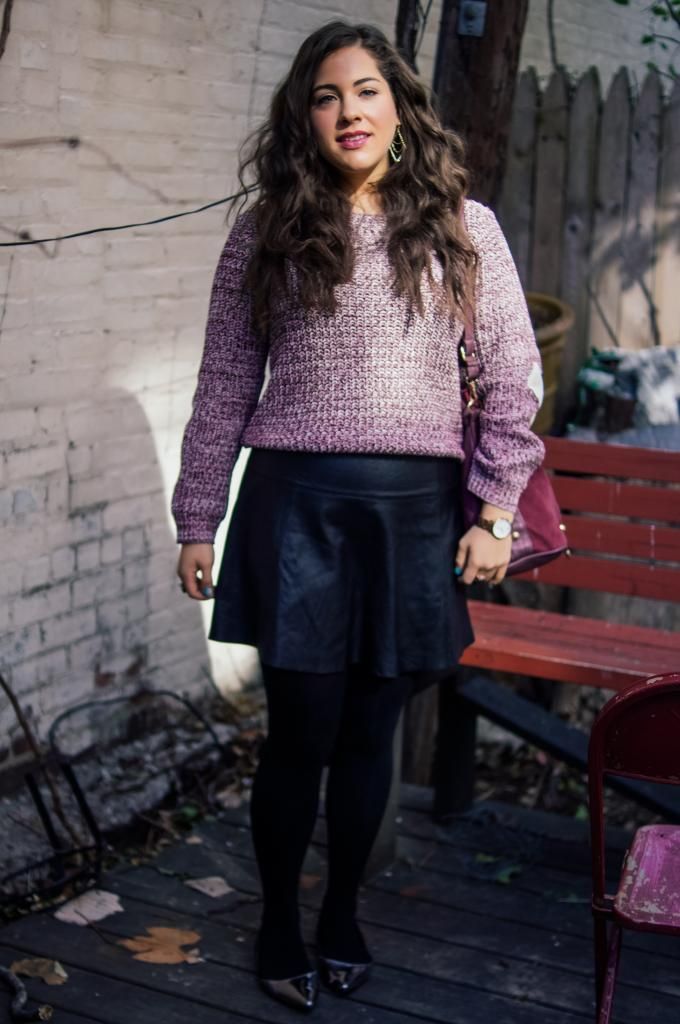 8. Irving Farm Coffee Roasters on the Upper West Side has great coffee and their food is supposed to be amazing but I've never tried it personally. No wifi but a great spot for people watching (you know you like to do it!), really nice amount of seating space, and a fun atmosphere!
9. DTUT on the Upper East Side is a really fun spot to get amazing lattes and chai teas but my favorite thing about DTUT is that you can roast your own s'mores. Yum!
*Confession. I really, really like Starbucks. I'm never going to stop loving my skinny vanilla lattes (with lots of cinnamon and nutmeg). Sorry to all the coffee snobs out there. Ha ha!